There is no best time of year to sell medical imaging equipment. If your equipment is maintained well it should last longer than expected. But if its maintenance is burning a hole in your pocket,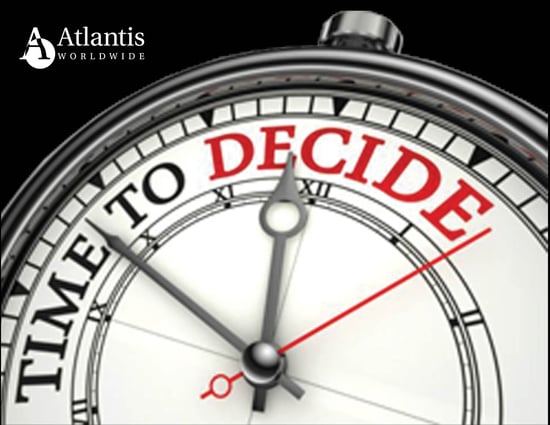 you should think about selling it. If you are looking for newer technology, it is time to sell.
Before you try to sell your equipment—either yourself or by using a broker—do your research. Unfortunately, there is not a "blue book" for used medical imaging equipment, so your best bet is to comparison shop.
There are so many ways to get rid of what you don't want, and buy what you do want: Facebook Marketplace, eBay, Craigslist….the list goes on and on. If your hospital, clinic, practice or healthcare facility is ready to get rid of medical imaging equipment like C-Arms, CT Scanners, Mammography, Bone Densitometer, Rad Rooms, Cath Labs, PET/CTs and MRIs, where is the best place to sell?
Auction Sites
If you've got the time, patience and a flexible timeframe for removing your medical imaging equipment from your facility, an auction site might be right for you. You'll also need to provide accurate and complete information about the system you are selling, which isn't as easy as it sounds. However, it is your responsibility.
It's important to use an auction site that guarantees the financial legitimacy of their bidders. There are also lots of details you'll have to deal with. Is the winning bidder willing to pay in advance? Are they qualified to move the equipment? Do they have the proper insurance?
What About A Trade-In?
Trade-ins can be an easy way to liquidate your current medical imaging equipment. The OEM will coordinate the removal of one system and installation of the brand new one—which means fewer hassles and headaches for you. Granted, you could get a lot more for your old system if you sold it yourself, but the convenience is undeniable.
Resellers Are A Great Option
Probably the most popular way to sell your medical imaging equipment is through a reseller like Atlantis Worldwide. Most people don't want to manage the risk of selling, delivering, installing and possibly even refurbishing an imaging system. That said, it's important to choose the right broker for your medical imaging equipment. Never work with a broker who isn't willing to outlay their own money. You should also get a deposit early—usually within 24 hours of acceptance. Also, make sure you inspect your system in advance, so there aren't any surprises for either party. Another great thing about working with an established reseller is that you'll get a higher level of customer service. They'll also understand how to price your system, remove it from your place of business and transport it safely.
Talk to An Expert
If you're thinking about selling your current medical imaging equipment—and even replacing it with a refurbished system with excellent service warranties, talk to the experts at Atlantis Worldwide. With more than four decades of experience, we can make this a hassle-free, rewarding transaction.
Some blogs you may have missed: