Seems like every year there are significant changes to the Section 179 Tax Deduction regarding capital equipment purchase deduction limits, shifting depreciation rates and retroactive measures.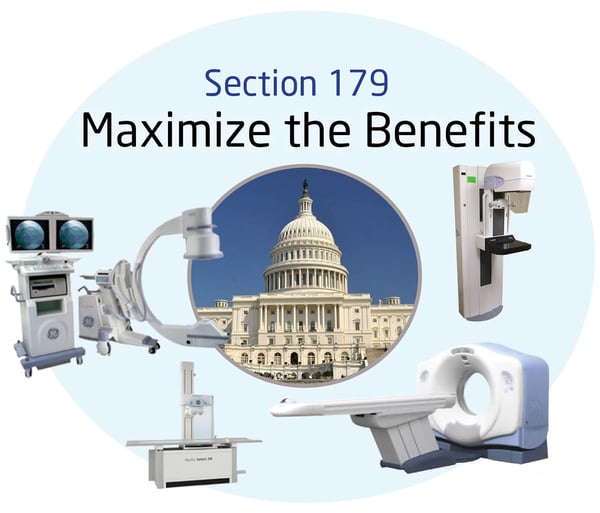 The good news is this year doesn't look a whole lot different than 2020.
Maximize the Benefits of the New Tax Incentives
In 2021 the deduction limit has gone up slightly from $1,040,000 to $1,050,000. If your equipment is purchased and in service by the end of the day on December 31, 2021, you will qualify to deduct the full amount.
Regarding the spending cap: it, too, has risen slightly from $2.59 million to $2.62 million. Once the spending cap is reached, your deduction will begin to decrease dollar-for-dollar. Bonus depreciation is also available to those who purchase over $2,620,000 in qualifying equipment.
This year the Bonus Depreciation Rate holds steady at 100%. This is a great perk for businesses that will be purchasing above the spending cap in 2021. The best news of all is you can take these deductions on both new and pre-owned and refurbished equipment.
Calculate Your Savings Quickly and Easily
It's easy to calculate how much you can save on your equipment purchases in 2021. Just visit the official website of Section 179 at www.section179.org.
You'll find a handy calculator tool. You can determine how much you saved on equipment you bought in 2021 and even figure out what you can save with future purchases. Calculate your own numbers here!
Time Is Ticking
If you're thinking about making a major purchase before the end of the year, quit thinking and go ahead with it. After all, the deduction is the highest it's ever been. Plus, if you're thinking of purchasing equipment on the secondary market, the limits are well within the pricing of most items you'd be considering. There are no guarantees what Section 179 will be in 2022. Remember, the equipment needs to be purchased and delivered by December 31st, 2021 for the tax incentives to apply and it takes most systems 4 to 8 weeks to deliver after an order is placed. Tick tock, tick tock…
Talk to An Expert
Not sure if you should make your purchase now or wait until next year? Talk to an expert at Atlantis Worldwide. We've been helping clients with their used and refurbished medical imaging equipment purchases for more than 28 years. We can provide you with facts and guidance to help you determine the right purchasing timetable for your equipment. Contact Us Today!
Some blogs you may have missed: