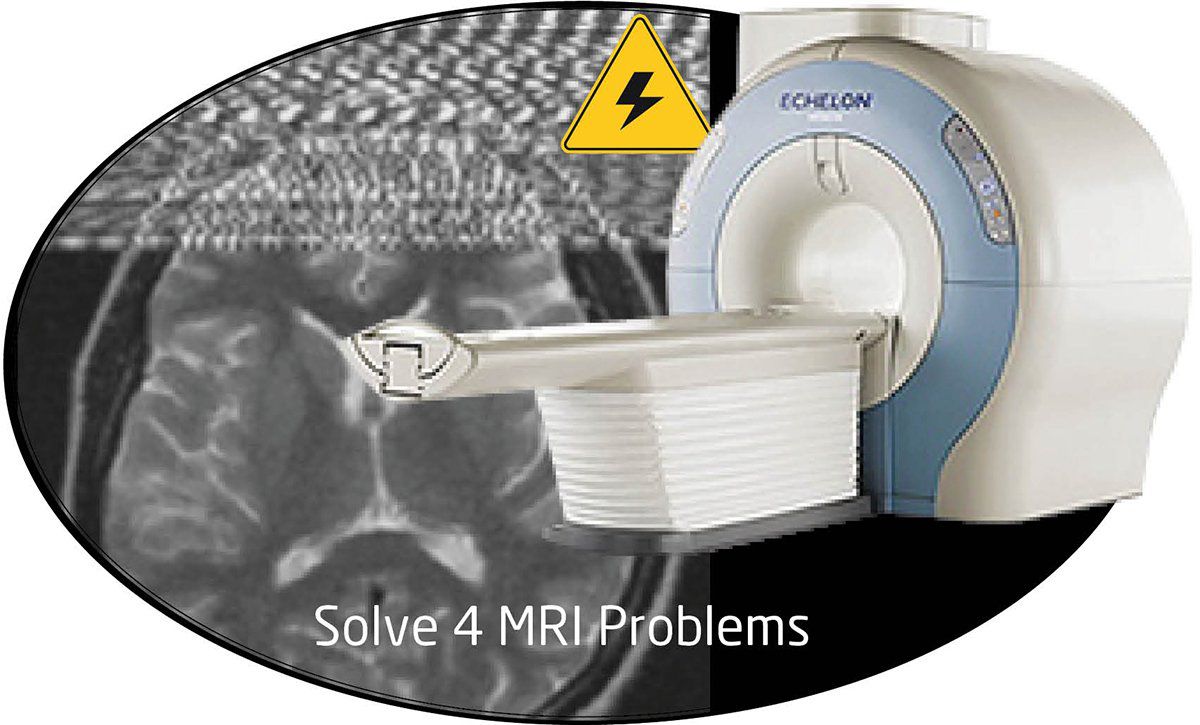 Is your MRI on the blink? There's nothing worse than having to reschedule patients as you contact a technician in hopes of getting them out to your facility pronto. Before you make that call, however, there are quite a few things you can troubleshoot yourself before you call an expert.
The experts at Atlantis Worldwide put together this list of common MRI Machines and potential solutions.
Is Your MRI Helium Level Low?
If you're getting alerts about your helium level, it's one of two issue: either no one has been monitoring it or there's been a major failure in your cooling systems and helium is burning off at a fast rate in order to keep up with your magnet's needs. The quickest solution is to schedule a helium fill. Actually, this should be scheduled when the helium percentage is in the 60s. If it's in the 40s, act today. One way to prevent this in the future is to perform routine monitoring or have a remote diagnostic unit installed on your MRI Scanner. Ideally, you'd have someone at your facility check the level every single week. A third party can monitor your helium level for you and notify you when it's dropping.
Are You Experiencing Glitches After a Power Outage?
Oftentimes a system will shut down and have issues booting up after there's been a lot of storm activity in the area. Usually this can be resolved by resetting the breakers for the section of the building that houses the MRI. Sometime it requires you to reset your system fully. If that doesn't' work, you'll have to call a technician.
Are You Experiencing Image Artifacts?
Usually image artifacts are caused by wear and tear to your MRI coils and NOT problems with the MRI itself. Coils are pretty easy to repair and the turnaround time is fast. Oftentimes you'll get "loaner" coils while yours is being repaired. To prevent image artifacts, have your coils inspected often. If you catch an issue in time, it's easier to schedule maintenance work when your clinic or department isn't so busy.
Are You Experiencing Heat Exchanger Temperature Errors?
When the water pumping through your system isn't cool enough, the MRO will lock up and won't allow scanning until temperatures reach acceptable levels. It's important to know who you should contact for assistance. You'll want to look at the heat exchanger and see if its LCD display is lit. Your model might also have breakers on it so be sure to check and see if the breaker is set. If the LCD isn't lit and tripping the breaker doesn't work, you probably have an issue with your component. In that circumstance, contact your MRI service group. You can also feel the incoming water line and see if it feels like it's the same temperature as a soda from your own refrigerator. If the water feels too warm, the problem is probably with your chiller. That's when you call your HVAC vendor.
You can avoid many of these issues by having preventative maintenance performed quarterly. You should have both the components and the chiller checked at the same time.
Talk To An Expert
If you're having issues with your MRI and it's time for a new one, be sure to talk to the experts at Atlantis Worldwide. Many times a used or refurbished MRI Scanner will provide you with the performance you need, the warranty you want and at a price that's kinder to your budget! Contact Atlantis Worldwide today.
Some blogs you may have missed: