Picture Archiving and Communications Systems (PACS) are evolving to Medical Image Management and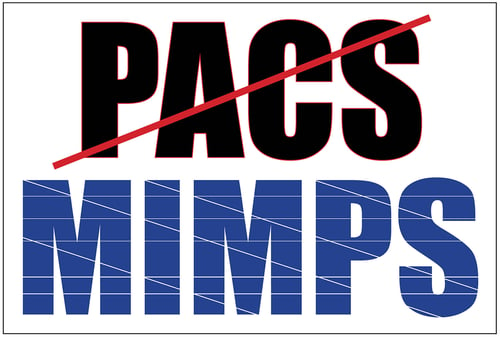 Processing Systems (MIMPS) thanks to the FDA because of the Cures Act, which was amended in December 2016. It removes software functions solely intended to transfer, store, convert formats or display, with few exceptions.
A recent FDA statement said: "FDA has determined that software functions in the PACS classification regulation for storage and display of medical images no longer fall within the definition of a device under section 520(o)(1)(D) of the FD&C Act. However, FDA recognizes that some software functions in the PACS regulation, which are for complex image processing, including those for image manipulation, enhancement, or quantification, remain device functions." The final rule appeared in the Federal Register and takes effect immediately.
There are several functions excluded from the PACS classification regulation. These include those intended for storage, such as data maintenance, and information transfer, like retrieval, receipt or transmission.
ACR Director of Legislative and Regulatory Affairs Michael Peters said, "This rule addresses housekeeping items remaining from modifications to FDA oversight in 2016. Specifically, it further differentiates unregulated software functions, such as storage, from regulated software functions, such as complex image processing and manipulation, within products such as PACS. Generally, we do not anticipate a meaningful impact for consumers beyond some additional clarity about what software functions FDA is looking at within these products."
The agency has also updated its definition of medical image storage software. It now excludes storage and retrieval capabilities and specifies that only hardware that performs these functions fall under its purview. These solutions include electronic hardware devices that use optical and magnetic discs, magnetic tapes and digital memory.
The agency also altered the definition of medical image communication to now include processing and manipulation functions. These can include a physical communications medium, modems and interfaces, simple image review functions, medical image processing and manipulation (including grey scale window and level, user delineated geometric measurements, zoom and pan, compression or user-added image annotations.)
The FDA is not expected to impose any additional regulatory burdens.
Talk To An Expert
Are you looking for medical imaging equipment for your practice, clinic, urgent care facility, hospital or veterinary practice? Oftentimes, a used or refurbished unit will provide you with the performance you want and the warranty you want—all at a price much kinder to your bottom line. Talk to the experts at Atlantis Worldwide to find out more. We've been helping people find the ideal equipment for more than 28 years, and we'd love to help you.