Twenty years ago—even 10 years ago—the idea of cardiac surgery moving from hospitals with overnight stays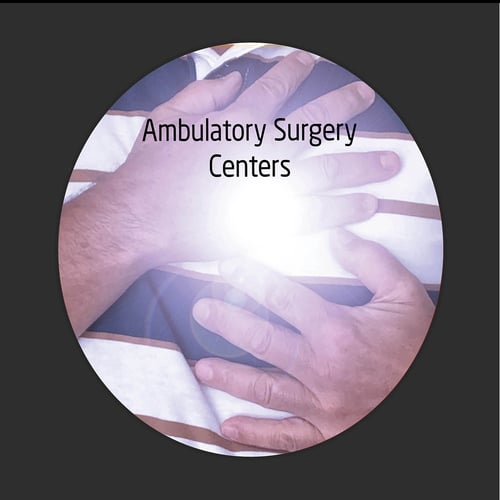 to freestanding surgery centers wasn't even a blip on the radar. However, thanks to reimbursement trends, cardiac care is beginning the migration from hospitals.
Ambulatory Surgery Center Association CEO Bill Prentice said, "Cardiology is another step in providing more surgical care on an outpatient basis for more patients, while saving the healthcare system a significant amount of money."
In the recent past, only implantations of defibrillators and pacemakers (device work) could be reimbursed by CMS. Only 17 cardiac-specific ASC codes were eligible in 2019, focusing exclusively on diagnostic cardiac catherization procedures performed by physicians in HOPDs. ASCs could be used to diagnose cardiac issues but not perform surgical interventions that were minimally invasive. In 2020, six more cardiac ASC codes were added—mostly percutaneous coronary interventions—specifically angioplasty and replacing stents. In 2021, 11 additional PCI procedures were added. These include atherectomy and lower extremity intravascular lithotripsy.
To drive adoption, CMS reimbursement for ASC-approved cardiac procedures need to increase, according to Prentice. He said, "When CMS made the initial move to add cardiac procedures to our reimbursement list, they estimated if just 5% of coronary interventions moved from HOPDs to ASCs, it would save the Medicare program $20 million a year." He continued, "If they don't set the reimbursement rate for these procedures correctly, you're not going to see that migration. I think [adoption] is going to be slow and steady. We need reimbursement policies that incentivize ASCs to want to take on this service line."
Regulations
But just because CMS will reimburse outpatient cardiology procedures doesn't mean your state will allow them. Azura Vascular Care and National Cardiovascular Partners Chief Clinical Officer Kelly Bemis, RN, BSN said, "First, make sure you're permitted to add the specialty. The regulations are different in every state."
Kenneth Yood is a partner at Los Angeles law firm Sheppard Mullin. He said that states are reacting as CMS continues to add codes. ""The expansion of services on the federal side is driving an expansion of services on the state licensing side," he says. "California is a great example. Right now, cardiac catheterization services can't be performed in an ASC, but new legislation currently being considered would allow ASCs to provide those kinds of services."
However, it's not easy to add a cardiology service line. Because fluoroscopy is required throughout procedures, the walls must be lined with lead. In addition, a permanently fixed C-Arm designed for cardiac procedures is required. The smaller mobile units used for podiatry, orthopedic and other specialties that are found in freestanding surgical suites are not suitable for cardiac procedures. The sheer size of a fixed C-arm means you'll need more space than a traditional OR.
There are three distinct spaces in a cardiac operating room. First you need an interventional suite that houses the fixed imaging system, a radiolucent table and ancillary equipment. The second room houses needed equipment and the third is a control room where a monitor records the procedure.
Bemis said, "Some ASCs have larger ORs if they're performing more complex orthopedic procedures such as total joints and spine cases, but you basically need the square footage of two traditional ORs to have enough space for the interventional suite, control room and equipment Room."
Cost
And then there's the cost: in addition to the capital equipment needed, you'll need an ultrasound machine, micropuncture needles, and an assortment of guidewires, sheaths and stents. These can cost more than $1 million. There is some good news though: you may not need a sterile processing department. Bemis said, "Physicians aren't routinely making incisions for these procedures. For the most part, we have chosen to use disposable instrument trays, which have lowered concerns and risks surrounding infection control. In most of our centers, we didn't build an SPD." Her centers contact with third-party vendors or local hospitals for reprocessing reusable instruments and supplies..
Staffing
When it comes to staffing requirements, it's challenging to build a cardiac care team. Bemis was an OR nurse for 20 years and said, "It's a small pool of qualified providers you're pulling from, with a lot of entities trying to pull from it. You need experienced cardiology nurses and a dedicated radiology tech, which most traditional ASCs don't have."
High levels of knowledge, training and experience are required to provide cardiac services, especially since they are specialized and collaborative in nature. Existing staff simply can't step into those shoes. Bemis continued, "It doesn't really translate. You can't cross train OR nurses and make them cardiology nurses. There is an extensive amount of added training required, and you want someone with a good deal of experience."
You also need physicians. Bemis added, "You want to work with committed cardiologists who are willing to bring appropriate outpatient cases to your facility. By providing familiar environments, her ASCs attract cardiologists. The similar environments give them confidence that they can do their procedures in an outpatient setting."
Co-Management or Hybrid?
If you want to start a cardiac ASC, most states require you to choose either co-management of hybrid: both of which are less than palatable. With the co-management model, an ASC contracts with a cardiovascular group to develop, implement and manage their program. With the hybrid model, an office-based version of a cath lab usually found in hospitals is co-located within the ASC facility.
Back in the mid 2000s, CMS allowed peripheral artery disease procedures (PAD) to be performed in doctor's offices instead of hospitals. This resulted in a significant shift of these procedures to OBLs, which means they can be reimbursed for certain procedures that ASCs can't. Bemis said, "They're two different facilities operating in the same space, but on different days of the week. This model allows patients to have access to any of the outpatient procedures in a safe, high-quality and convenient outpatient setting."
The hybrid model seems to be gaining steam, but it's not easy. A hybrid facility has to alternate as an OBL or an ASC on different days—or at different times of the same day. However, all OBL patients have to leave the building before it's used as an ASC. Separate tax IDs and National Provider Identification numbers. In addition, medical records can't be accessed by the other. Each one bills at different rates for the very same procedures. The OBS receives enhanced professional fees for the physician and the expense of doing the procedure in the OBL, while the ASC receives facility fees and only performs CMS-approved procedures.
The two entities also have to remain distinct within the shared space. "In some states, you can operate as co-located providers sharing space at the same time," said Yood. "Patients for both would walk in the front door and, depending upon the services provided, go to one space or the other. Some states might allow the two providers to share common areas, but not clinical areas."
There are varying rules regarding how patients and staff can physically move between the two entities. " It can get as detailed as a requirement that a nurse helping with the provision of cardiac catheterization services has to wear a name badge that indicates the name of the OBL, but if they go to help out in the surgery center, they need to change their name badge so it reflects the name of the ASC," said Yood. "It's just this whole morass. Maintaining that separation is really hard."
Opportunity
Bemis said, "The opportunity in outpatient cardiology is tremendous. We're really in the infancy stages of it migrating from hospitals to ASCs." She recommends starting slowly with diagnostic cases or device work before you can safely and confidently move into interventional procedures.
Of course, cardiac patients are typically more vulnerable than other patients. "These patients often have more than one comorbidity," she said. "They tend to be older, they likely have blood pressure issues and can even have some peripheral vascular disease or diabetes."
Sincee freestanding surgery centers usually don't have direct access to hospital services, safety measures at cardiac ASCs have to be strict. "We're extremely careful," said Bemis. "Our adverse event rate is less than half of one percent, but we always have emergency equipment available."
National Cardiovascular Partners won't perform all procedures approved by CMS in 2021. Bemis said they won't add complex or dangerous procedures at this time. "Looking ahead, as technology advances to make cardiac devices safer and smaller, I believe we'll see structural heart disease procedures and transcatheter aortic valve replacements in the outpatient setting." She added, "The safety of our patients is our number one concern. We're trying to be good stewards of the business, take excellent care of our patients, and focus on the procedures we should and could be doing in an outpatient environment."
Talk To An Expert
If you're in need of medical imaging equipment for your ASC, hospital, clinic or healthcare facility, contact the experts at Atlantis Worldwide. For more than 28 years we've been finding refurbished and used solutions for our clients, savings them significant cost while still delivering exceptional warranties.
As always, the Atlantis Worldwide team is always just a phone call or e-mail away, should you have any questions! Please contact us today!