We all know what Murphy's Law is, right? If anything can go wrong, it will.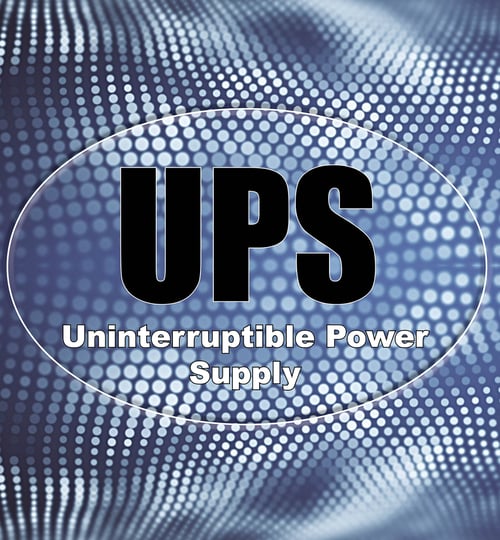 While that may sound like someone with a glass-half-full attitude, it does make sense to prepare for the worst, just in case it happens. Case in point: what happens if the power goes out at your medical imaging facility or there's a major power surge? If you don't have an Uninterruptible Power Supply (UPS), you could lose images that haven't been saved yet. That's not the only inconvenience, however. It could jeopardize urgent medical procedures or diagnoses.
So what exactly does a UPS do? If there's a power surge or power loss at your facility, a UPS would prevent equipment from shutting down and potentially losing important images and information. It would prevent you from losing revenue, too. The UPS will give you enough time to save what you are working on before you shut down the equipment or system.
The last thing you want is to inconvenience a patient, who is probably already stressed by having to have an MRI or CT Scan. If they've had to travel a long distance to get to your facility, or if they are elderly and need assistance getting to you, the last thing you want to have to do is tell them they have to come back because their imaging disappeared during a power outage!
Perhaps an even more important consideration is the damage that a power surge or power outage can do to your expensive medical imaging equipment. By having even a basic UPS (an offline or standby UPS), you'll have surge and power loss protection for your equipment and imaging.
The Importance of "Clean Power"
Clean Power is power that's free of sudden dips or spikes in the overall sine wave. Is your facility far from the plant that creates your electrical power? Does your area often have brownouts? Is your area densely populated with "noise" in the electrical current? If so, your power may not be consistently clean, which can damage your images and information. Online UPS units tend to provide clean power consistently. Yes, you'll pay more for an online UPS, but the protection is worth every penny.
Are There Any Drawbacks to a UPS?
Periodically, your UPS will need maintenance—usually only twice a year. You'll also need to replace the UPS batteries occasionally. You can find the expiration date stamped on your current UPS batteries. Your UPS WILL cost you money. But again, the peace of mind knowing your data is safe no matter what, is worth it.
Talk to an Expert
Want to learn more about the benefits and costs of a UPS? Talk to an expert at Atlantis Worldwide. We've been helping medical imaging operations find ideal solutions through used and refurbished equipment for more than 28 years. This can save you money, while still delivering the performance and warranties you want.